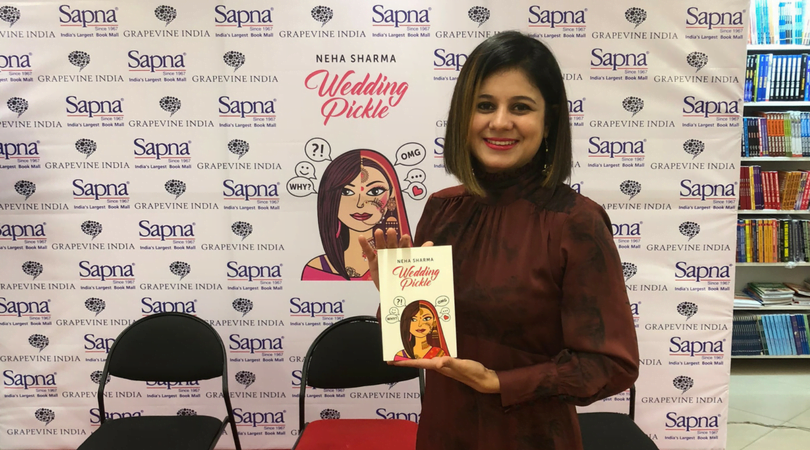 Interview with Author Neha Sharma
Author of Wedding Pickle
Neha Sharma, author of Wedding Pickle, has an unabashed passion towards writing, this passion stems from the fact that she is an avid reader. Neha hails from Bangalore, the garden city of India, and was born in New Delhi. She is a defense kid; having travelled nearly the whole of India. She holds a Master's degree in HR and International Business.
Neha moved to Norway in 2010 after her wedding and has been there since. She is a mother to a three-year-old. She loves to sit for hours weaving stories about people from different walks of life. She loves to give life to different characters and tell stories to people that can bring out a message or just touch their hearts. Her friends call her a day dreamer as she likes being lost in her own world of imagination where nearly everything seems possible.
Neha has a blog – www.inkedemotions.com which consists of short stories, they mostly speak of the strength of the women in our country.
How you define your personal brand as an author?
An author should be able to connect with the readers on many levels through their stories. To me an author is someone, one remembers by the sweet memories they give you through their stories and the bonds they help you build with the characters. For eg, When I think of J.K Rowling, she takes me back to my childhood and brings back all those characters I loved and lived with through the years. That's the bond she helped me create with each of her characters like they really lived. For me as an author, I want to be able to do that, I want to be able write stories, readers would want to be a part of, to write stories to touch people's hearts, take them through an emotional, bittersweet journey of my characters, who can stay on in their hearts for a long long time like they truly lived.
When did you discover the writer in you? What else are you working on apart from this book?
Since a kid, books were my best friends, there were an escape route for me into a different world where a lot of things were possible, character I loved came to life, told me stories I want to live again and again. Having being a dreamer myself, I would sit for hours together and weave my own stories but it wasn't until one snowy Norwegian winter, I started to scribble and realized I could pen down my imaginative characters and place them in meaningful stories. That's when I realized this is what I want to do, as it put me in a happy place.
I am writing my second book at the moment, chalking my characters out. I won't be able to reveal much about it as of now, I however have a poetic series on "Birth of a Meera" on my Instagram. You can follow me at @novelistneha
What are your thoughts on Writer's block?
I am sure a lot of us go through it, sometimes the story just flows and comes out onto the paper, but there are times when you struggle with your characters and hoe to get them through.
What worked best for me was to take a break, refresh my mind. Put my mind into something else and come back with a fresh perspective.
It's quite an unusual theme, what made you write about it?
Almost everyone around me at one point was going through this emotional roller coaster, of whether to get into wedlock or not, whether to wait or not. It was one of life biggest decisions one makes, so there is always this doubt at the back of all our minds whether we made the right choice or not. There are so many fears, inhibitions, thoughts most of us go through in making the big decision, I thought why not write about it as most of us will be able to relate to the characters at one point of time.
What is the first book that made you cry?
The first book that made me cry was A thousand splendid suns by Salman Rushdie, I love how he sketches out his characters, one can almost live their journey riding high on emotions. This book is very close to my heart, its about two very unlikely women coming together and becoming each other's strength and fighting through the odds.
Do you read your reviews, how do react to good and bad one's?
Yes, I do read my book's review, it's very important for me to know if I am striking the right chord with the readers, if my books do become an escape route for them into different realm. It's always good to hear good reviews, it motivates me to put forth more such stories, but I also really appreciate a bad one. Since this is my first book, they are like a stepping stone for me. They help me figure out where I am going wrong and how can I bring forward my next in a better way.