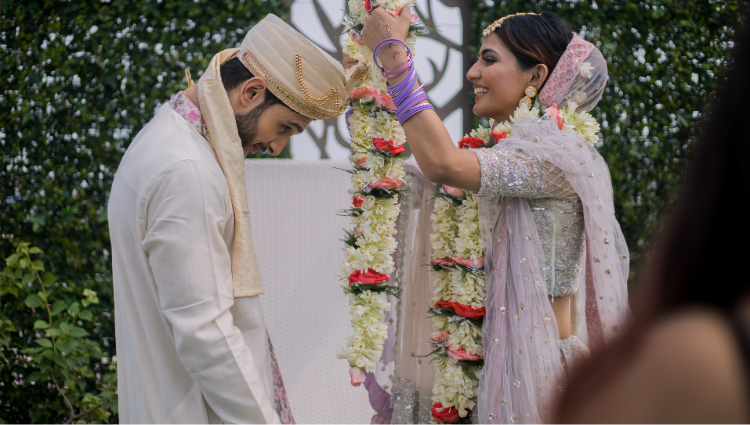 Indian Wedding Trends 2023 – Destination, Musical Pheras & Eco-invites
Indian weddings, known for their grandeur and cultural richness, are embracing exciting new trends in 2023. Destination weddings have returned, offering couples the allure of far-off locales and intimate celebrations. Musical Pheras are redefining wedding ceremonies, with talented artists like Ankit Batra adding a musical touch to the sacred rituals. Sustainability takes centre stage with eco-friendly wedding invitations from seed paper and digital alternatives, reflecting a growing environmental consciousness.
The emergence of new wedding trends is always an exciting and dynamic aspect of the ever-evolving world of matrimony. Here are the three biggest wedding trends of 2023 that are captivating the hearts and imaginations of couples around the world:
Destination Weddings
Couples are rekindling their love for far-off locales, combining the charm of exotic settings with the intimacy of close gatherings. These weddings offer breathtaking views and the promise of creating unforgettable memories. Bollywood celebrities have played a significant role in popularizing this trend, with iconic weddings like Anushka Sharma and Virat Kohli's picturesque ceremony in Tuscany, Italy; Priyanka Chopra and Nick Jonas' opulent multi-day celebrations in Jodhpur, India; and Deepika Padukone and Ranveer Singh's romantic Lake Como, Italy, wedding. These high-profile nuptials have elevated destination weddings to a symbol of luxury and elegance, capturing the imaginations of couples worldwide.
Musical Pheras
Parineeti Chopra and Raghav Chadha have created a new trend known as musical pheras. During their wedding ceremony, they had the privilege of serenading the wedding pheras by India's renowned bhajan singer, Ankit Batra. Notably, Ankit Batra initiated the concept of musical pheras nearly a decade ago and had previously performed these unique pheras at weddings of some of India's most prominent elite and celebrities. However, the marriage of Parineeti and Raghav Chadha catapulted this trend to the forefront of wedding celebrations, garnering widespread attention and acclaim.
Musical Pheras is expected to grow in popularity, transforming wedding ceremonies into harmonious celebrations filled with love, music, and the promise of everlasting togetherness.
Sustainable Wedding Invitations
Eco-consciousness has taken center stage in 2023, making sustainable wedding invitations a top trend. Couples are prioritizing environmentally friendly options, such as invitations made from seed paper or recycled materials. In addition, many are opting for e-invites, reducing paper waste and embracing digital alternatives. This trend reflects a growing awareness of the importance of sustainability in weddings and aligns with the broader global commitment to environmental conservation.
These three trends – destination weddings, musical pheras, and sustainable wedding invitations – showcase the ever-evolving nature of wedding celebrations. They reflect couples' desires for unique and memorable experiences and their growing concern for environmental sustainability. As 2023 continues, these trends are expected to shape the wedding landscape, offering couples innovative ways to celebrate their love and commitment.