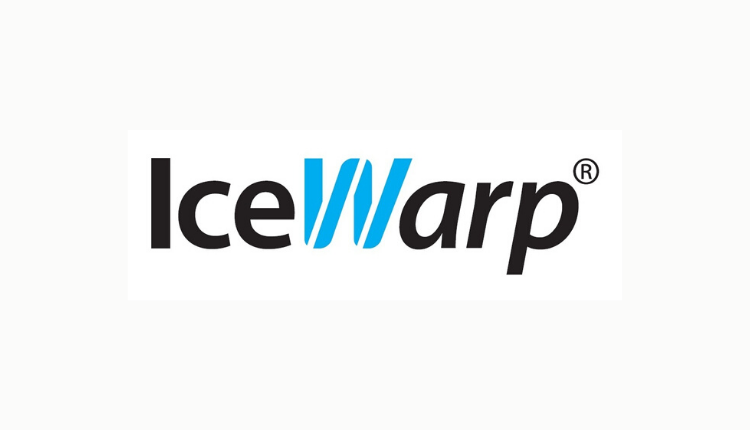 IceWarp Discusses on the Significance of Art of Coordination to have a Flexible Workspace
New Delhi, July 21, 2020: In the recent COVID times we are witnessing a shift in the work behavior, many trends have emerged during the pandemic. One of the most prominent shifts the market has seen is "work from home", that has gradually integrated itself into our lives and is here to stay. In the post-lockdown world, we have seen companies adapting to the new idea of a flexible workspace. In the wake of the crisis and to address the Art of Coordination and to have a Flexible Workspace, IceWarp, a global leader for developing email communication and collaboration solutions in association with S3 Infrateck recently hosted a webinar for its customers on the Art of Co-ordination; work from home & work from office effectively
The webinar addressed how during the current scenario, where operations have become more complex with new safety and security requirements, it is crucial to coordinate business processes and optimum teamwork. The attendees were aided with the insights on:
How to reduce the downtime while collaborating
What are the right sets of tools to achieve cost-effectiveness in the time of crisis
How to effectively integrate work-from-home with work-from-office
It is a well-known fact that for effective teamwork one needs to focus on organizations, team architecture, technology, and network. Due to the current pandemic, many companies have adapted to the idea of flexible working to combat the current economic crisis. Many organizations managed to stay afloat by using various collaborative tools to stay connected to the employees as well as their clients.
Speaking on the occasion Pramod Sharda, CEO, IceWarp India & Middle East said, "The current pandemic and ensuring lockdowns have impacted major businesses in an unprecedented situation. Hence for the organizations to achieve optimum teamwork it is important to have the right tools that allow you to work flexibly while ensuring hassle-free remote working".IceWarp keeps on updating the features of its collaboration solution that have been under demand from customers. With continuous improvements of versions addressing key features, the company has recently launched Deep Castle, an end-to-end encrypted software solution that allows real-time collaborative editing and video calling in Beta.
S3 Infrateck is a Pune based organization with a highly experienced team of certified IT consultants. The team of consultants of S3 Infotech is highly experienced in the Domain of Complete email solutions, Infrastructure security products, Software licensing and Hardware storage & services. S3 Infotech is also a partner of IceWarp.
About IceWarp:
IceWarp is a global leader for developing email communication and collaboration solutions. Headquartered in Prague, IceWarp has been operating globally since 2001. IceWarp entirely changes the concept of how teams share information online and optimize business processes through its streamlined & seamless team collaboration solutions, by providing an ultimate all-in-one collaboration platform and a whole new family of apps with real-time collaboration tools, easy sharing options, integration of various virtual office functions right at user's fingertips by integrating everything they need under a single login – Email, TeamChat, and Storage.
IceWarp offers its users ease of use, security, and efficiency through its complete solution for all their office work in a single window, without needing any third-party applications. IceWarp aims at continuous and comprehensive innovation considering current trends and requirements of more than 50 million paid users and 50,000 customers worldwide. IceWarp is currently present across 50 countries and has already acquired more than 900+ customers in India within a span of 5 years.
Currently, IceWarp is the only alternative to MS Exchange, Office 365, and GSuite.
For more details – https://www.icewarp.co.in/