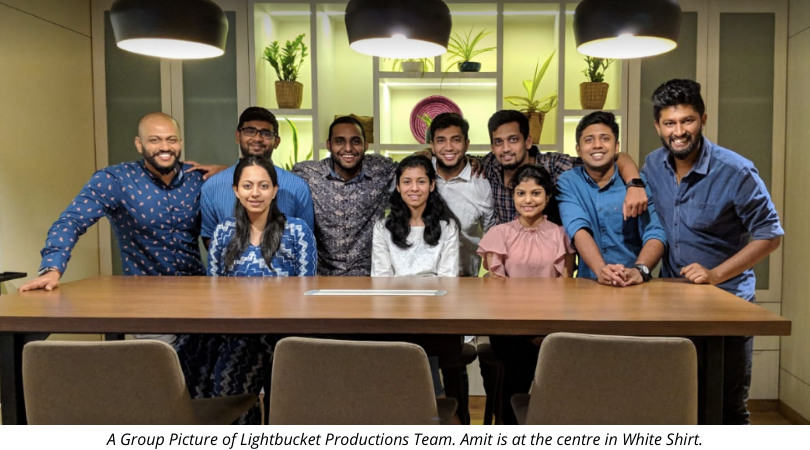 From an Engineer to a Filmmaker- Journey of India's one of the best Photographer & Filmmaker, and now a noted Entrepreneur – Amit Pandey
"If there is no risk, there is no reward." There are very few people who dare to take a risk, and Amit Pandey- the founder of a premium wedding photography company – Lightbucket productions is one of them. Today, he is an award-winning wedding photographer in India, who has covered over 1000 weddings across 20+ countries in 5 years. From being an Engineering graduate to investing his skill and time in capturing candid sentiments splendidly at the weddings, Amit Pandey has come a long way. He studied advance photojournalism at SPEOS, France.

Today, he stands not only known for his top-notch wedding photography skills, but Amit is also a filmmaker for Netflix and Amazon Prime and has shot many advertisements, movies and series with them. Amit has also shot for various channels like discovery, national Geographic and Fox traveler in last few years. In 2016, he was awarded with the title of brightest and youngest filmmaker to work with Netflix- India.
Apart from being a gifted photographer and filmmaker, Amit is a passionate Jazz musician and likes to perform this American classical music in his free time.
When it comes to his profession, the talented shutterbug and his team have captured and given life to many dream weddings to become one of the best candid wedding photography companies of India. Speaking more about his passion and dreams, here's what Amit Pandey has to say about his journey and his vision for the future of Lightbucket Productions.
HOW DID IT ALL BEGIN?
I started photography at the age of 10. I never thought it as a full-time profession as in India it is seen as an unconventional job. However, I kept on learning photography & filmmaking through my childhood. I graduated as a computer engineer from KIIT Bhubaneswar, and after my graduation, I worked in an IT firm for a year. In that one year, it struck me that if I wanted to chase my dreams, I have to take the risk – the risk of leaving my full-time well-paying job. And after working for a year, I chose passion over the profession and carved a way to follow my dreams. It wasn't a smooth ride, and everything was not hunky-dory at first. In the beginning, my parents didn't support my career choice, but I went against all the odds to chase my dreams and to become who I am today.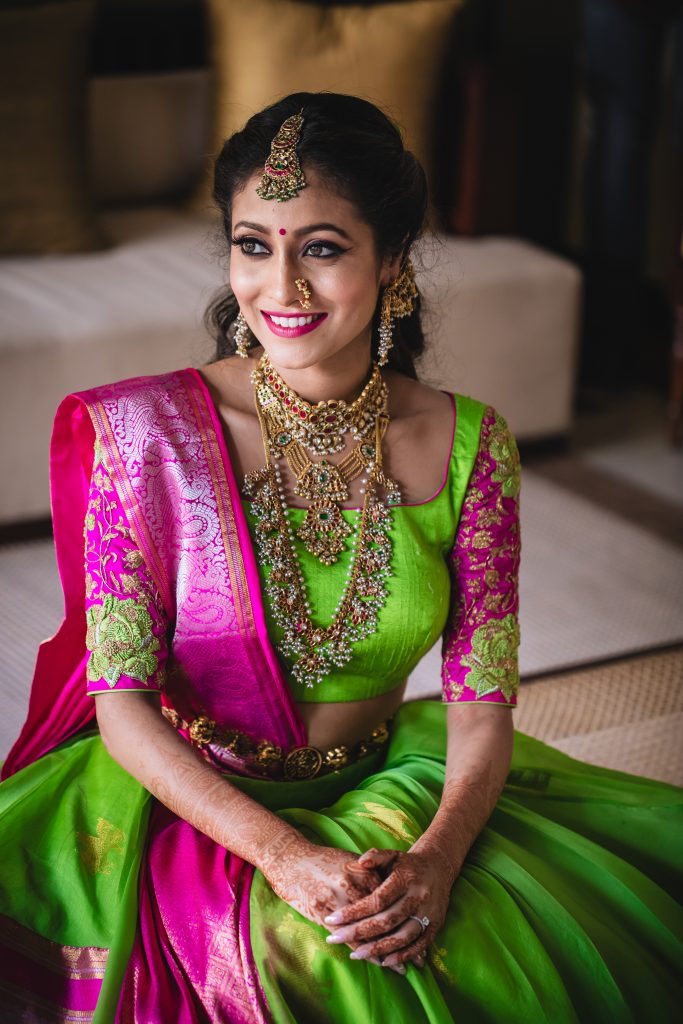 HOW DID YOU START WITH WEDDING PHOTOGRAPHY?
"Being a people's person, I loved meeting new people and sharing my stories with them gave me joy. However, wedding photography was never on my mind, since that job came with too many responsibilities. But fate surely had something in mind. Back in 2015, I got a call from a friend who was going to get married soon. She didn't have enough money to hire a wedding photographer and requested me to shoot her 3-day extensive wedding in Delhi. That was my first job as a wedding photographer, and despite being anxious, I thoroughly enjoyed the process. Post that I started getting a lot of inquiries, and that's how my journey began."
But, it does not mean I only do Wedding Photography. I still love making films, music videos, fashion shoots and travel videos.
WHAT CHALLENGES DID YOU FACE WHILE CHOOSING PHOTOGRAPHY AS YOUR CAREER?
As mentioned earlier, my parents were a bit skeptical with the choices I made. It took me a while to get them on the side, but apart from that, my initial struggle was difficult. I started the company in my apartment. There were days when I couldn't pay my rent on time, I couldn't party with friends because of money, and walked for hours to meet the clients to showcase our work. Initial days were challenging, but now when I look back, I feel everything was worth it.

Amit also founded Lightbucket School of Photography & Filmmaking to provide world class filmmaking education in India.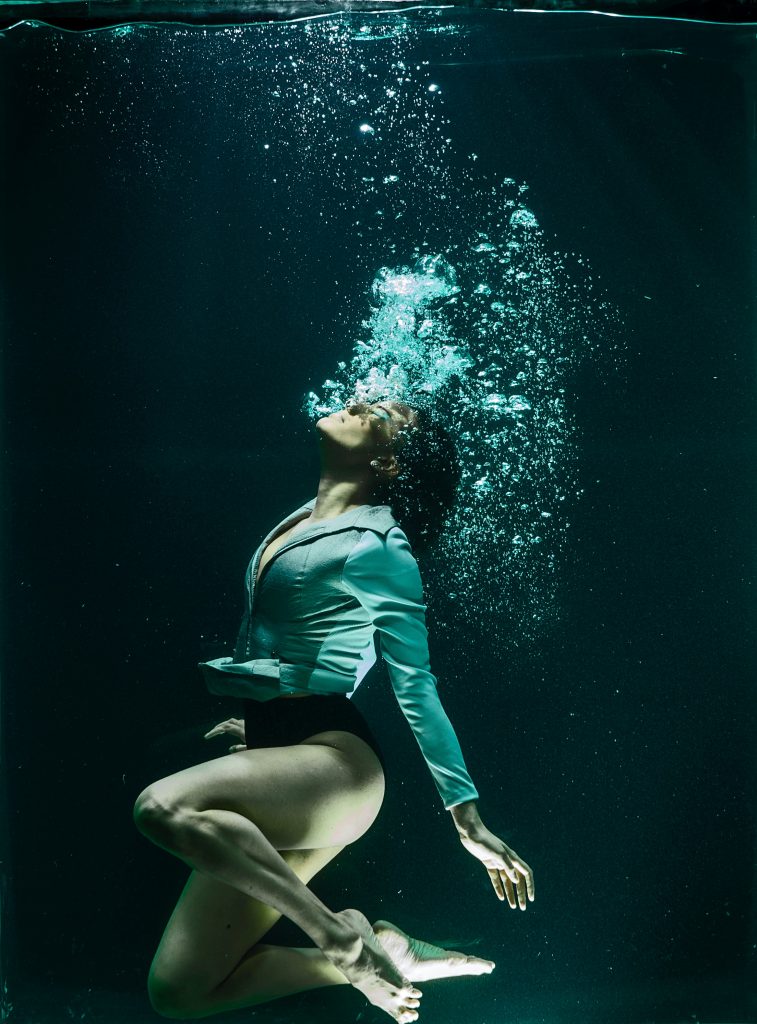 WHAT HAS CHANGED FROM BEING AN ASPIRING PHOTOGRAPHER TO BEING A SUCCESSFUL PHOTOGRAPHER & FILMMAKER?
"My perception of wedding photography has changed a lot over the years. Initially, I used to think that wedding photography is transactional and technical, and one can't put much creativity into it. But when I started shooting, I realized that there's so much more to wedding photography – it's all about capturing the raw emotions in its purest form. I started conversing with different people while covering weddings and it made me discern that every wedding is distinct and special in its way. After covering a plethora of weddings, I have learnt to be more patient. I have realized that listening is key, listening to my clients, understanding their requirements and incorporating that while shooting has helped me grow as a person."
ONE THING THAT YOU CAN NEVER COMPROMISE ON?
I don't work from 9 to 5. I work from the moment I open my eyes till the moment I close my eyes. It's all about hard work and persistence. We can never compromise on quality. We make sure to give it our best. We surpass our previous work and inspire others to do the same. We believe in delivering nothing but the best, and we push ourselves daily to be a better version of ourselves. We emphasize on learning with every passing day.
To know more about Amit Pandey and Lightbucket Productions visit: www.amit-pandey.com and www.lightbucketproductions.com