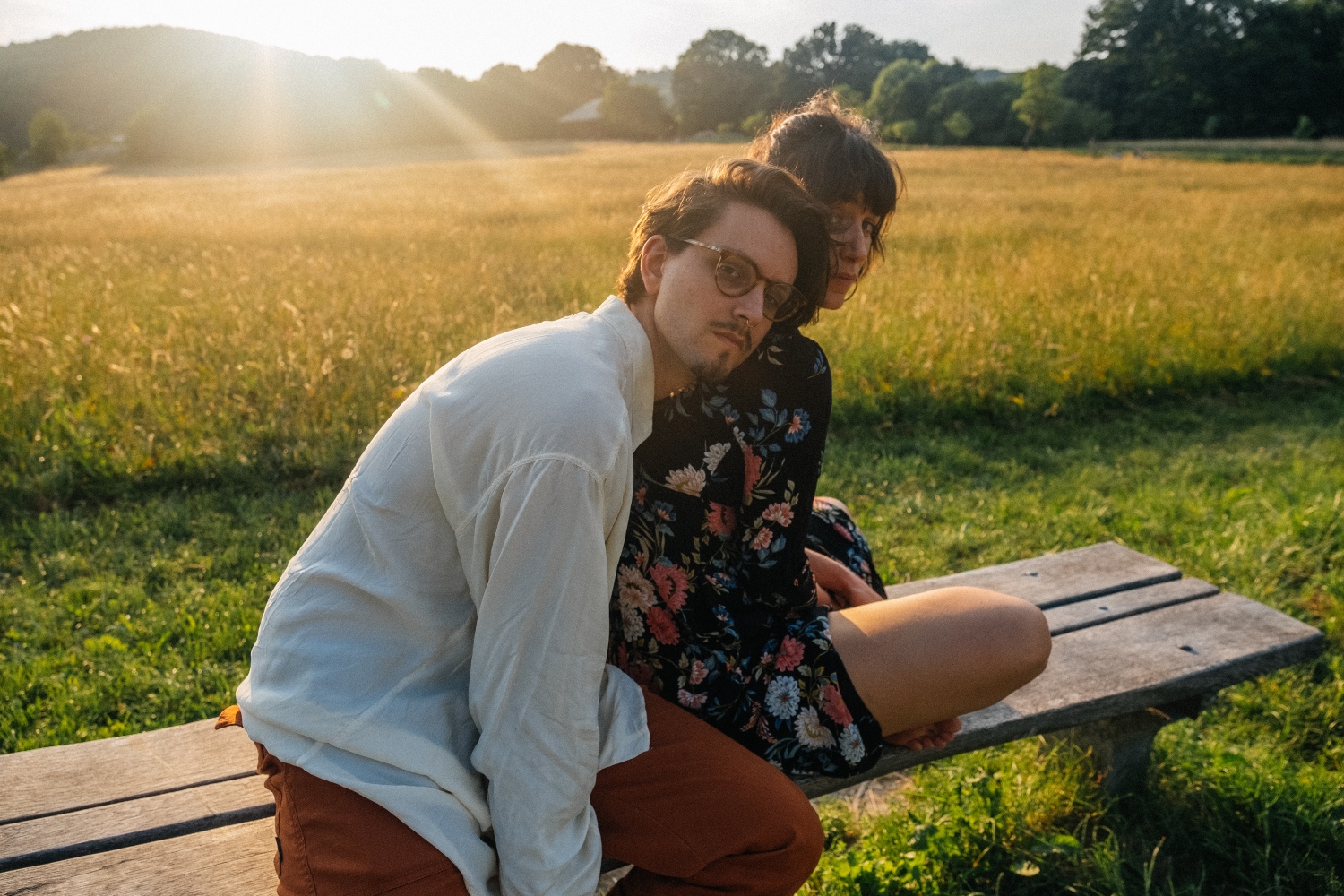 ELIS NOA Announce I Was Just About To Leave LP
Elegant soulful duo ELIS NOA will be releasing their sophomore LP, I Was Just About To Leave on the 27th of May via Las Vegas Records. On the album, listeners will find the magnetic recently released 'Mad About You' single which is accompanied by a unique video as well as the stunning singles, 'Weights' accompanied by a live video,'I Don't Like It Here' and 'Make Me Think Of You'. The pair have performed across Europe and have previously worked with Marco Kleebauer (Leyya and Bilderbuch) as well as Max Walch (Left Boy and Bilderbuch). In total, ELIS NOA have earned over 1.8 million plays across platforms with support from well-known international publications including Notion, Tonspion, NBHAP, Glamglare, Metal Magazine, Music Export and Everything Is Noise to name a few as well as MrSuicideSheep, FM4 and Oe1.
The duo is comprised of Aaron and Elisa who are both currently based in Vienna, Austria. The pair met during their time at the Jazz Department of Vienna's Music University. Together, ELIS NOA have released two EPs, High EP and Love Letters as well as their successful debut LP, What Do You Desire? ELIS NOA's sound ranges from pop to contemporary RnB, all the way to future soul. The pair are inspired by the works of Emilie Nicolas, Jacob Banks, Jordan Rakei, Frank Ocean, Jazmine Sullivan and Oliver Malcolm. However, their own sound draws parallels to the likes of Billie Eilish, Lana Del Rey, Jordan Rakei and Jacob Banks.
ELIS NOA finds the middle ground between classic beauty and dark elegance as we're drawn into a world of ethereal vocals. The journey between dysfunctional love and inner questioning keeps the listener enthralled as the carefully crafted lyrics reveal the seams that find themselves stretched with both unhappiness and hope for the future.
Speaking of the album, ELIS NOA tell us: "I Was Just About To Leave is a concept album. We wanted to describe the process of letting go and the journey that comes with that. Each song of the album musically explores every step of that process, from moments of resistance all the way to acceptance. Letting go of a person, a job, a friendship, an idea or a fantasy, doesn't happen in a singular moment. It usually takes time, there is a lot of back and forth that happens before you decide to move and maybe open up for something new. "I Was Just About To Leave" is a sentence many of us use to calm ourselves, even though we know it's still a long road ahead."