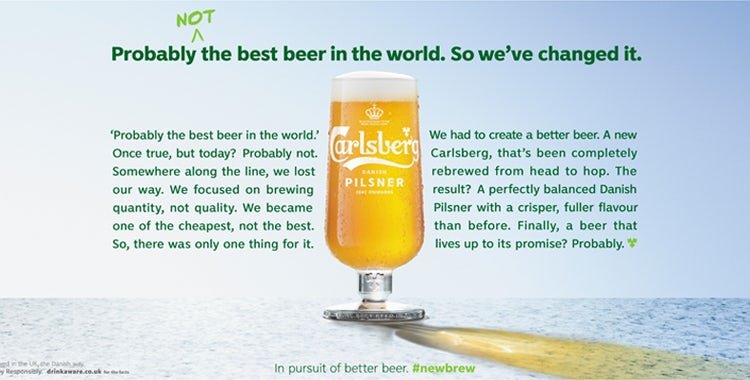 Carlsberg relaunch, admits it 'Probably' wasn't the best
Carlsberg Danish Pilsner rebranded, the Carlsberg acknowledge that its standard lager previously wasn't the best. To change the way people think about "Carlsberg" the brand is improving its namesake beer brand in the United Kingdom.
Carlsberg is transforming everything from its taste and packaging to glassware and marketing as it shifts focus from "quantity to quality.