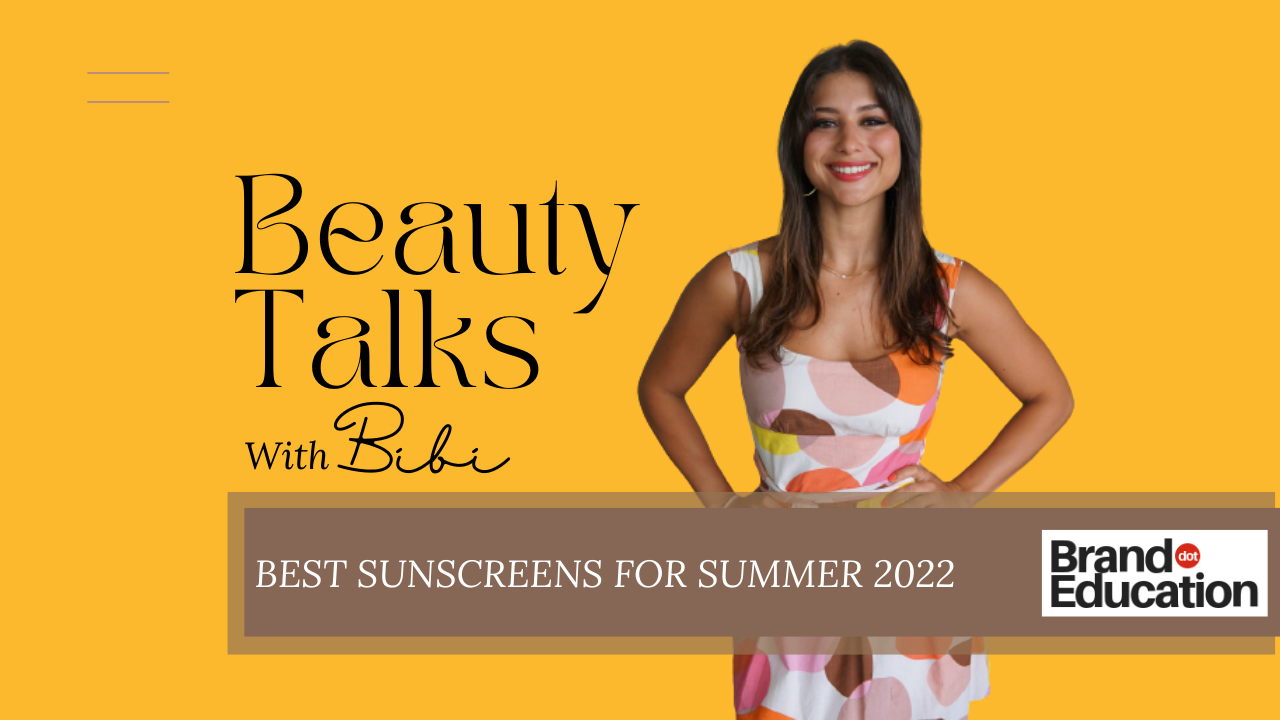 Best Sunscreens Brands for Summer 2022
The sun is a constant threat to our skin, as a result, our skin can become dry and we can experience sunburns. By using sunscreen, we can protect ourselves from these effects.
WHAT IS SUNSCREEN?
It is a lotion that you apply to your skin to protect it from the sun. There are many types of sunscreen like chemical sunscreen, mineral sunscreen, physical sunscreen, and biological sunscreen.
WHY IS SUNSCREEN IMPORTANT?
Sunscreen is very important because it protects your skin from the harmful UV rays of the sun. The sun is the number one cause of skin cancer and can cause premature ageing. It is important to use sunscreen regularly to protect your skin. Sunscreen is a great way to keep your skin looking young and healthy.
FIND OUT BIBI'S FAVOURITE SUNSCREEN BRANDS
SUNSCREEN BRANDS USED IN THIS VIDEO
Supergoop – Mineral Matte Sunscreen SPF 40
Supergoop – Play Sunscreen SPF 50 with Sunflower Extract
Supergoop – (Re)Setting 100% Mineral Sunscreen Powder SPF 35
Isdin – Fotoprotector Fusion Water SPF 50
Dr Jart – Every Sun Day Mineral Sunscreen SPF 50+
Dr Jart – Every Sun Day Sun Fluid Sunscreen SPF 50+